NYC Retail: Alive and Thriving!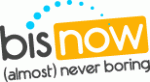 Quite a buzz is reverberating from last week's Bisnow's New York Retail Real Estate Summit! We were part of the action on April 30th in Bryant Park New York. The message we heard loud and clear? Retail in New York is about to explode!
Our partner, David Rabinowitz moderated a deeply experience development panel at this year's event. For those of you who missed it, here is a quick-fire digest of some of the compelling messages they shared:
Retail is robust! It is vibrant and growing in every sector of New York City.
If the Boroughs are hot, Soho is on fire!
Specialty retail is growing in NYC and you need to be in front of it.
New York deals are easier to sell and lease because the city has an infrastructure that other cities can't immediately deliver. Simply put, this city can give developers and retailers what they want right out of the box.
A few years ago, a $3k square foot retail rent was just a dream. It is now reality.
Successful shopping center owners and retailers need to create environments that allow customers to shop using different channels. Bricks and clicks are here to stay.
Successful e-commerce retailers are following Apple's success in bricks and mortar. Recent examples include Warby Parker, Bonobos and LXR.
Millennials are the largest demographic driving the retail industry. Contrary to expectations, some data suggest that this group is partial to "bricks and mortar".
High-end supermarkets, like Whole Foods, are driving retail real estate sales throughout the northeast.
Shopping centers in NY metro are doing better. Vacancies are falling as the former big box space back fills.
Retailers are expanding again, looking for new developments.
With tourism continuing to increase, new residential developments coming to fruition and crime rates remaining low, NYC will remain a truly global city where retail developers and retailers not just want to be, but have to be.
We are following all these trends, so check back often for new posts!