ICSC RECon Global Retail Conference Recap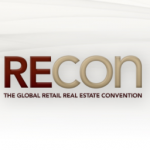 The annual ICSC RECon global retail conference went off without a hitch in Las Vegas this May. With 33,000 people in attendance, there was action in every corner. As promised in our April post, here is a recap of what we saw:
Where the Action Is
RECon has a reputation for being the fast lane for the retail industry. As in years past, there was a broad audience hailing from around the globe. Developers/landlords, retailers, franchisors/franchisees, lenders, private equity firms and other professionals came from all over the North America, Europe, South America and Asia to make things happen.
Enthusiastic Optimism
The conference atmosphere was exciting, with a palpable confidence bubbling under the surface. People were eager to talk and make the deals happen. There were a lot of topics circling the floor, but the main themes included new retail developments in secondary and tertiary markets, mixed-use and shopping mall renewal projects and brainstorming to opportunistically connect traditional brick and mortar retail to the Internet and virtual world for a better customer experience.
A Compressed Schedule
This year the ICSC embraced a new approach to the conference. Instead of the traditional Monday through Wednesday schedule, they test-drove a Sunday through Tuesday approach. The result? A jam-packed Monday that produced an exciting buzz on the show floor.
Conclusion
Overall, anyone who touches the business of retail knows that the RECon conference is the place to be if you want to facilitate introductions, enhance relationships and seal the deals that keep our economies in motion. We were thrilled to be a part of it and applaud the renewed confidence in the retail industry.